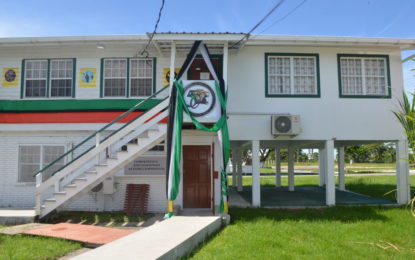 THE Competition and Consumer Affairs Commission (CCAC) has recovered more than $8M in exchanges, refunds and repairs on behalf of consumers for the period January to June 2018, Director Dawn Holder-Cush has said.
The CCAC was established to administer and enforce the Competition and Fair Trading Act 2006 (CFTA) and the Consumer Affairs Act (2011, a release from the body said. "The Consumer Affairs Act is one of the most effective Acts which gives the Commission the authority to defend the rights of consumers in Guyana", said the director.
According to the release the recovery of the over $8M, came mainly from businesses in the auto, electronics, furniture, clothing and accessories and construction materials supplies industries. These cases account for 100 of the 150 cases received by the Commission for the first half of the year. The remaining cases are ongoing investigations.
Complaints to the value of $122, 782, 719 were investigated in 2017 with an 91% resolution rate. The Commission urges consumers to take advantage of their inherent rights given to them through the Competition and Fair Trading and Consumer Affairs Acts, and encourages consumers to seek redress with the Commission should they feel disenfranchised by the purchase of a good or service.
The Commission can be reached on telephone numbers 219-4410/3 or by visiting the office at the National Exhibition Site Sophia.
Consumers are reminded that among some your rights are: the right to a refund and the right to return goods under specific conditions. It is the responsibility of consumers to always demand proof of purchase, inclusive of a receipt and contracts where necessary.
Share this post?