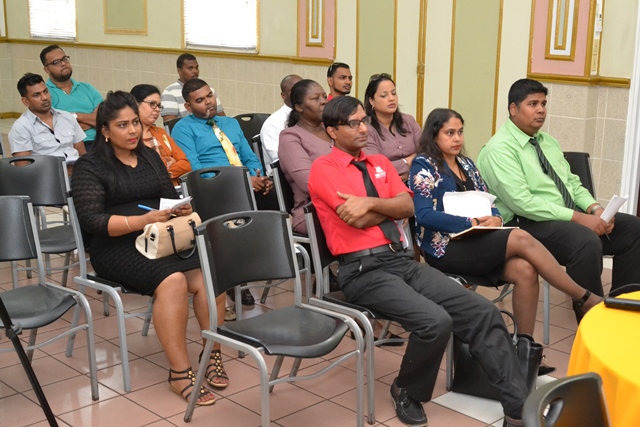 Stakeholders in the automotive industry today participated in a consultation on used vehicles pre-shipment inspection hosted by the Competition and Consumers Affairs Commission (CCAC), in collaboration with the Guyana National Bureau of Standards (GBNS).
The event held at the Regency Suites Hotel saw representation from insurance companies, automobile dealers, commercial banks and consumers. It was aimed at implementing a structure to safeguard the quality and standard of items imported in Guyana.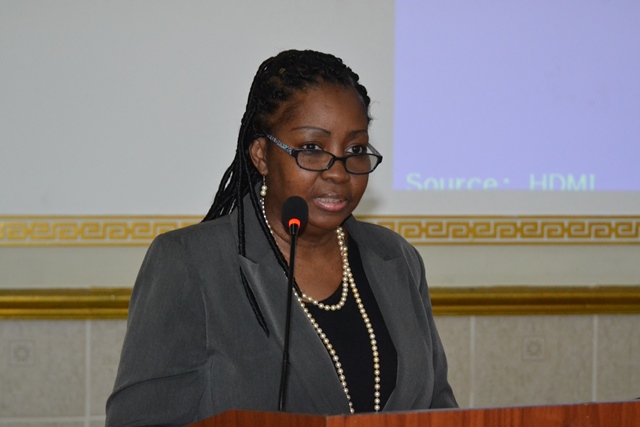 Director of CCAC, Dawn Cush said the event stemmed from the fact that the commission has been receiving consumer complaints about the auto industry over the past years. "The volume of complaints is a cause for concern, particularly about business practices when selling vehicles, financing and after-sale guarantee."
The director explained that while the importation of used vehicles is a growing trend in the country; the presence of online portals has made importation easier. However, currently, there is no mandatory physical inspection required on used vehicles imported from Japan.
In 2016 and 2017, the auto industry accounted for 22 percent and 25 percent complaints to the commission, and towards the end of June 2018, received a total of 27 complaints.
Frequent complaints included defective vehicles, vehicles being misleading, non-delivery of goods and the warranty and return of goods.
According to the consumers' affairs director, the commission has been able to solve over 50 percent of the cases reported. "We need to ensure that vehicles arriving in Guyana are roadworthy."
International Consultant and Director of Excellence in Automobile Assessment (EAA) in Japan, Lee Sayer presented on the used vehicles pre-shipment inspection process. He explained his company specialises in pre-export verification of conformity to standards inspection on-road vehicles.
Sayer has travelled (at his own expense) to share with local stakeholders the processes and benefits to be derived from the implementation of the pre-shipment process. "No vehicle should leave the country of origin if it is not road worthy," he said.
He indicated inspection factors to note before shipping used vehicles. These include stolen vehicles checks, radiation inspection, documentation translation, ISO accreditation and structural inspections to name a few.
Owner of BuyME Auto, Danny Persaud commended the commission and the bureau for hosting the forum. "I am here because I value my business and my customers and being made aware of these issues is crucial. The government has banned the importation of cars older than eight years and we are now seeing the benefits of this decision."
The event also saw presentations by representatives of the Guyana Police Force (GPF) and the Guyana Revenue Authority (GRA) on the examination of vehicles fitness and examination of vehicles at the time of importation.
Share this post?