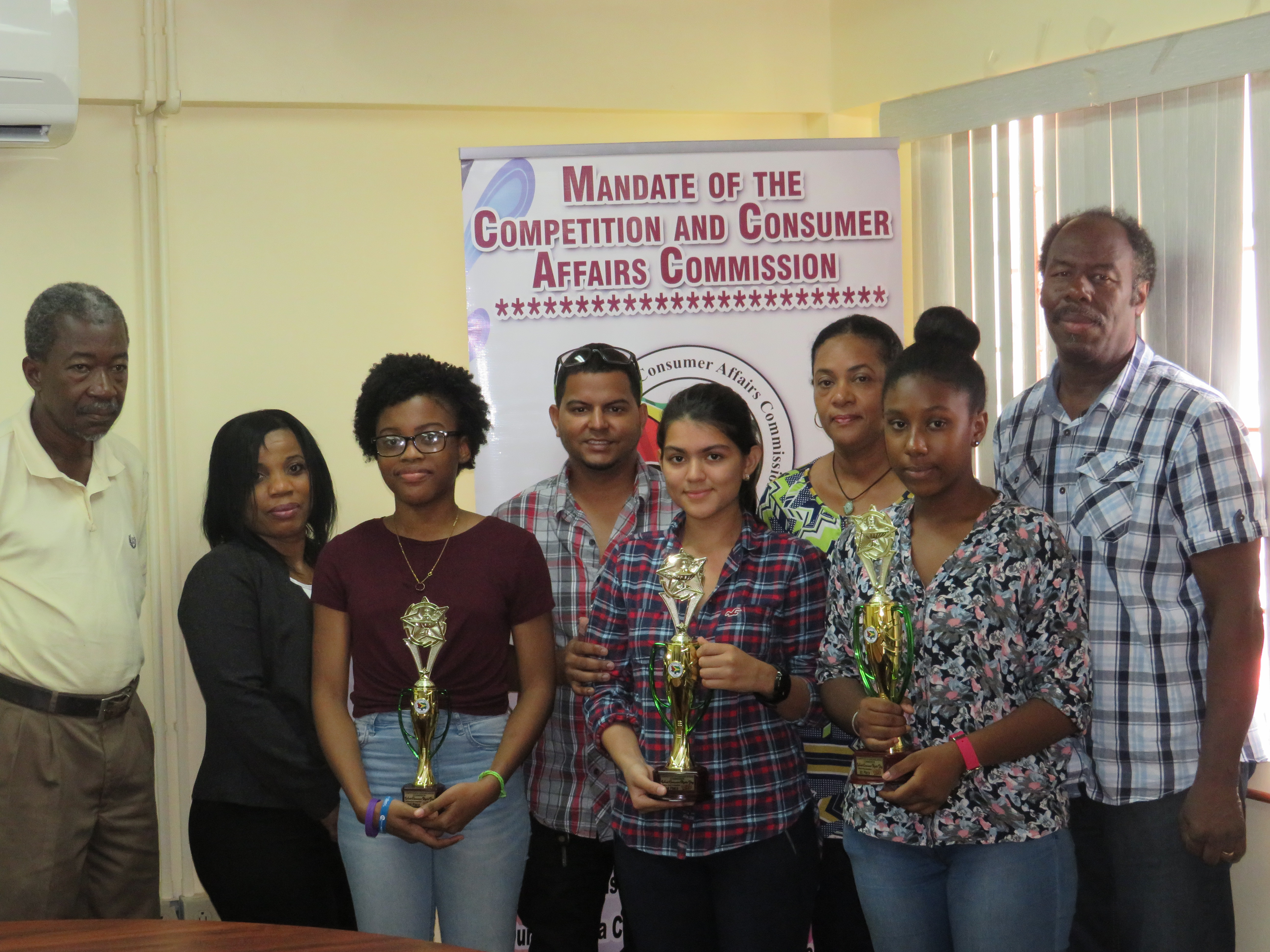 The essay writing skills of 3 students from the School of the Nations gained them prizes in the CCAC's Essay writing competition held earlier this year in observance of World Consumer Day 2018.
The essay competition was open to schools across Guyana and students in the 13-15 age range were asked to write on the topic, Online Shopping: The growing trends and ways to stay safe.
Congratulations are extended to the first-place winner Onsay Grant, and the second and third prize winners, Puja Caarena Laquana Singh and Jae-Anya Amsterdam.
Commendations to the administration of the School of the Nations for encouraging the students to participate.
The prizes of a lap top and two tablets were contributed by COURTS, Singers and sister agency Guyana National Bureau of Standards, GNBS.
Share this post?