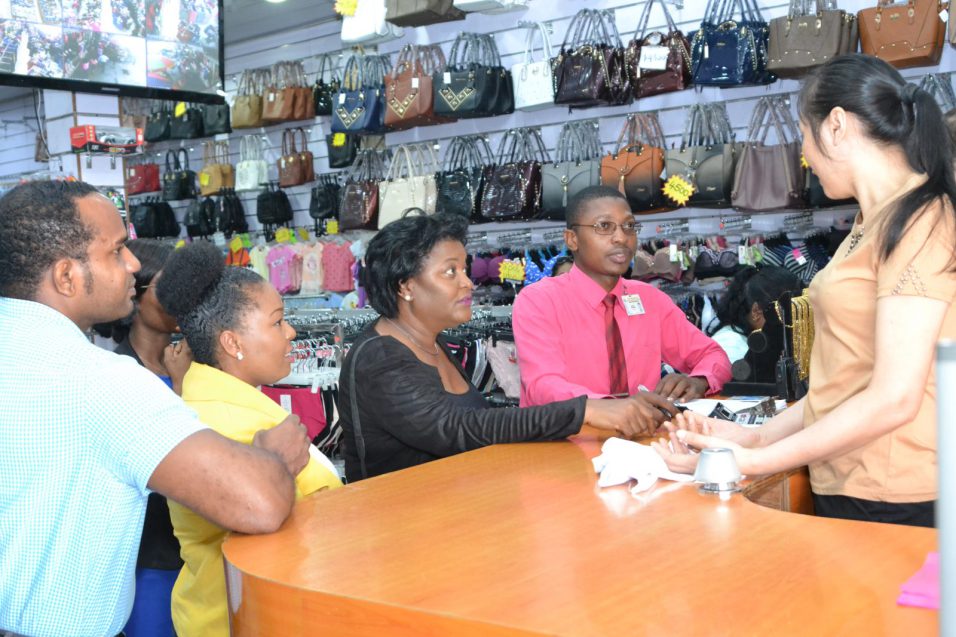 many stores said to be in compliant with the Act
certain aspects of the Act still to be followed by some suppliers
consumers encouraged to become au fait with their buying rights
DPI, Guyana, Wednesday, September 12, 2018
The Competition and Consumer Affairs Commission (CCAC) today conducted an inspection exercise at random clothing stores around Georgetown. The exercise was aimed at ensuring that businesses are complying with the Consumers Affairs Act, specifically Section 22 which speaks to the duties of the supplier.
Consumer Affairs Officer, Feyona Paul explained the exercise began in Bartica and will be conducted countrywide.
"We are speaking to the owners and we are verifying whether or not they are in compliance with each section which speaks to receipts, warranties, return or refund policies and pricing. What we are also doing is informing businesses that are not aware of what their obligations should be."
Paul noted that following the inspection exercise at Bartica, several businesses are obeying the Act. Paul believes this is due to the commission's public awareness campaigns.
"People are more aware now of what they should do; the suppliers also. Especially with the no refund signs. I am not seeing much around in the stores we would have examined. But we will be checking all over. In other aspects, people are complying and some are not. They were either being issued with a compliance form or a non-compliance notice, which gives them a period of time to get in compliance."
Meanwhile, Communications Officer of the Commission, Allison Parker said consumers must be aware of their basic buying rights. "Consumers need to be aware that in Guyana there is a law that gives you the right to refund and return and a right to warranty and you should use it."
Parker said consumers' rights do come with certain obligations that must be maintained. This includes returning items within a seven days period and within proper conditions.
Recently a team from the CCAC visited a number of suppliers in Bartica, where most of the outlets were said to be following the Act. "In cases where they were not in compliance with the Act this was as a result of ignorance rather than a contravention of the law," Parker said.
She commended the suppliers in Bartica and encouraged businesses across the country to become aware of their obligations to consumers.
Sections of the Act were also distributed to the suppliers to ensure they are aware of their obligations. Consumers are asked to make reports to the commission of suppliers who are not in compliant with the Act.
Crystal Stoll
Image: Jules Gibson
Share this post?