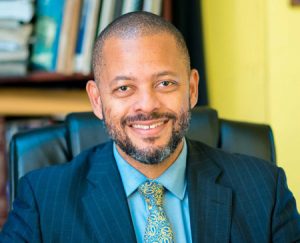 The Guyana Competition and Consumer Affairs Commission (CCAC) on Wednesday called out auto dealers countrywide over the selling of inferior vehicles to unsuspecting customers.
According to the CCAC, at an event held at Herdmanston Lodge, Georgetown, this was evident in the high number of complaints which the department received about substandard vehicles being sold locally. The CCAC also highlighted that there has been an increase this year as compared with last year's reports.
Guyana Times was told that these reports amounted to some $40,749,606 which was the most costly reports received by the CCAC when compared to others such as appliances and electronics.
This publication was told that persons complained of buying vehicles, which "looked good" but after a short period after, a number of problems were experienced.
It is due to this and other reasons that the Chairman of the CCAC, Ronald Burch-Smith made a call for the Hire Purchase (HP) agreement for vehicles to be reviewed.
"One of the things about the auto industry is that many of the dealers offer payment terms (and) the contracts aren't standard and they are sometimes unfair…I think one of the things that would make a big difference is a revised hire purchase agreement that gives clearer provisions and maybe set standard terms so that everyone is regulated by the same terms," he stated.
The Chairman alluded to the fact that while customers are allowed to make complaints against these auto dealers, the legislation also safeguards them against "unscrupulous customers".
He added that the CCAC is at this time only responsible for giving suggestions as it relates to the reviewed laws, while Business Minister Dominic Gaskin will in this case be responsible for throwing the matter on the table before Attorney General Basil Williams.
"We make recommendations, and the issue has popped up a few times, but the new legislation would have to come from the Attorney General, perhaps at the request of the Ministry of Business. As far as I know, there is no actual plan to do so, it's just something we would have observed that will be helpful, that if there was a revised hire purchase agreement and perhaps standardised terms for contracts such as auto sales, it would make a big difference," Burch-Smith clarified.
One customer, who was on spot, chimed in stating that he feels he was exploited since his transmission, which is the part of the vehicle which changes gears, became damaged in a mere six months after he bought the vehicle.
He argued that "a vehicle isn't a cellphone, especially since so much money is generally spent to make the purchase."
His concern was addressed in a timely manner by one of the representatives there, who informed, "Currently we have up to six months (in our policy for warranty) but it is something under review that we would like to look into based on used vehicles, new vehicles because they have different things that should be applied (or) different periods that should be applied".
The woman explained that the CCAC currently has a vehicle inspection checklist which should be used by potential buyers to ensure they get the best of their cash. She added, "You (can) take a mechanic, a competent mechanic to check this out for you because a vehicle is a very important purchase, it's expensive".
Share this post?