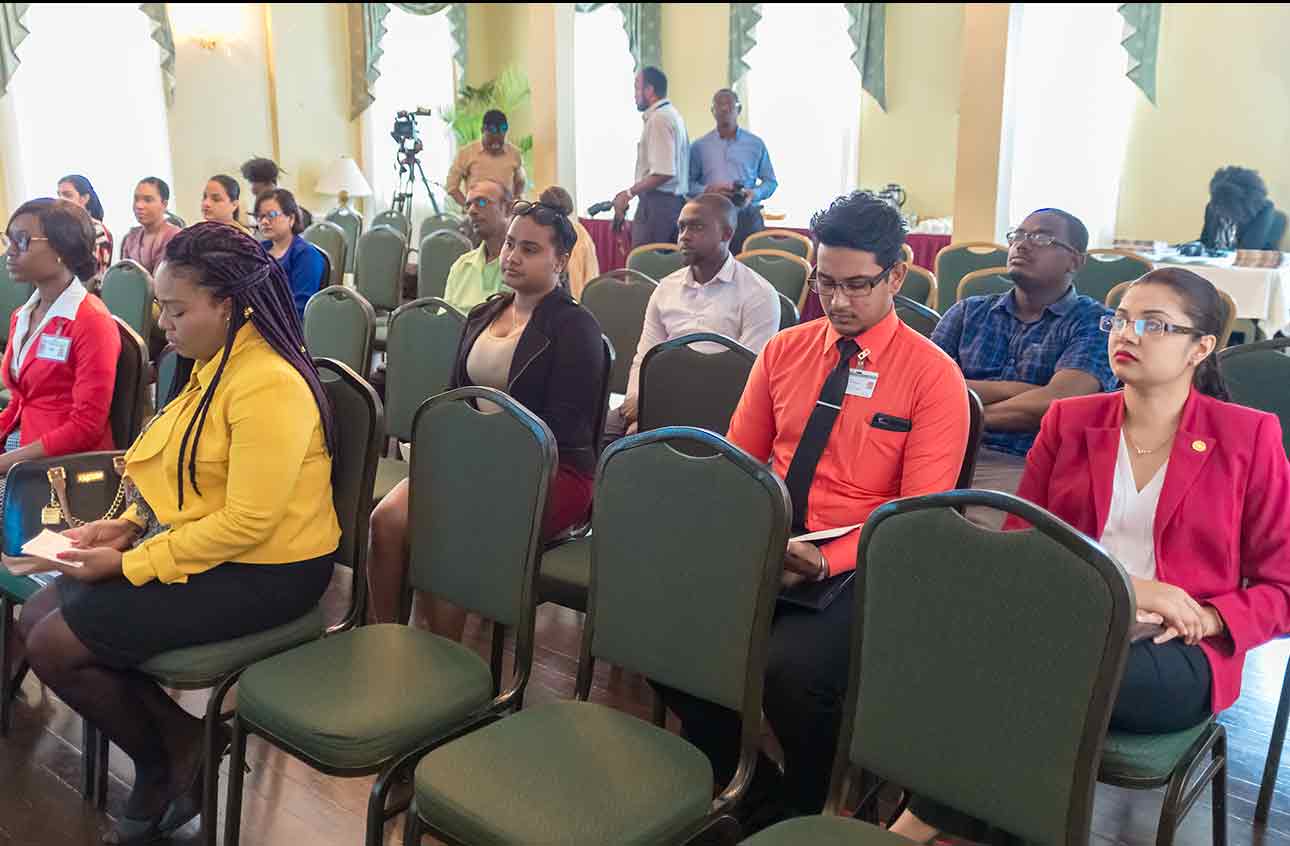 …gov't developing home-builder's roadmap to help housing safety
WITH shoddy works in the local construction industry threatening the lives of homeowners, the Competition and Consumer Affairs Commission (CCAC) has moved to develop a Homebuilder's Roadmap to ensure consumers' safety and satisfaction.
On Wednesday, the commission began its initial consultation phase at the Cara Lodge with presentations coming from the Mayor and City Council (M&CC); the Guyana-Trinidad Mutual Fire and Life Insurance and other stakeholders involved in the home-building process.
CCAC Consumer Affairs Officer Feyona Austin-Paul told media operatives that the Roadmap will help consumers to know their requirements throughout entire construction process and make the right decisions when choosing contractors.
In her remarks, she stated that the number of homeowners globally is increasing rapidly with Guyana's construction industry accounting for some nine percent of the country's Gross Domestic Product since 2008. However, the local industry continues to face a series of challenges, ranging from a shortage of essential materials to lack of qualified human resource.
Together, the two can prove to be both financially and physically detrimental to persons who hire incompetent contractors to build their homes. "The commission therefore recognises that consumers need to be protected and one of the approaches is to put the power of knowledge in their hands," Austin-Paul said, adding: "It is the Competition and Consumer Affairs Commission's aim to combine all the relevant information presented by the authorities here today into one final document, titled 'the home-builder's roadmap' and to provide easy access to all consumers in Guyana."
This combination, she said, would hopefully include a list of qualified contractors in both small and large companies, providing they are competent to do the job.
She explained: "We place our confidence in contractors and expect them to have our best interest at heart and a lot of times that's not the case. So, consumers will have the power to make the decision in the construction process and not put all of their confidence in the hands of persons who purport to be contractors and maybe are not contractors."
INVESTING IN A HOME
Meanwhile, Director of the CCAC, Dawn Cush, reaffirmed that the seminar intends to provide consumers with the relevant knowledge needed for when they decide to invest in building a home. "We've read and heard stories of shoddy work done by contractors; stories of unfinished works done by contractors and worse, homes that were built and were not safe and collapsed, causing deaths," Cush said.
She added that many of these aggrieved consumers are unaware that there is protection for them under the Consumer Affairs Act, let alone of the availability for them to lodge their complaints with the commission.
After providing information on this availability, the CCAC director reminded that electricians must also produce their electrical licences from the chief electrical inspector's office to the consumer prior to commencement of works.
Cush also advised that the type of material needed for building a home matters too and which is why consumers must pay keen attention to this, as well as the estimates they receive. "Consumers must do their homework; get referrals and find out about the contractor. Your home is a big investment and one you want as flawless as possible…if things go wrong, as they sometimes do, then you contact the Consumer Affairs Unit and make a complaint," she urged.
Additional advice came from CCAC Chairman Ronald Burch-Smith, who explained that consumers should remember that they are entitled to a warranty from suppliers and that they ought to keep receipts for cases of return of goods.
He further urged that the attending bodies use the opportunity to begin the formulation of a sound Home-builder's Roadmap, which will ensure the protection of consumers. In roughly six months, the CCAC hopes to develop the final document which will be made available online and in hardcopy to citizens.
Share this post?