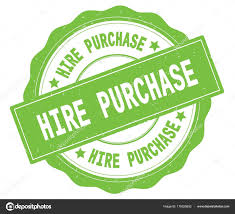 Attorney General and Minister of Legal Affairs, Hon. Mohabir Anil Nandlall says the Hire Purchase Bill is an important piece of legislation that will reform the hire purchase sector.
The Bill will provide protection for people who are buying items on credit in the form of hire purchase.
The Attorney General made these statements during an exclusive interview with the Department of Public Information.
"The law says currently, that if you default in any single payment, the owner is entitled to forfeit all the previous payments and repossess the item. That can bring and has brought catastrophic hardship on people," the Attorney General said.
He pointed out that hire purchase in Guyana is governed by a common law where you pay a sum of money monthly, as rent towards the purchase price. When the final purchase price is paid, the customer then becomes the owner of the item.
For example, the Minister said, under the current legislation, if you buy a car on hire purchase and you miss the final payment because of an unforeseen circumstance, the company has the right to repossess the item.
The Bill that will be laid in National Assembly will offer a number of protections to customers before businesses can exercise their right to forfeit the item.
"This Hire Purchase Act will put a stop to that and protect the interest of the hirer because the law as it currently stands is tremendously harsh and leaves no remedy to a defaulting hirer. This Bill offers some form of protection and when you pass a certain number of payments, the item cannot be repossessed from you," the Attorney General underscored.
The Hire Purchase Bill, Minister Nandlall said is one of several to be laid in National Assembly soon.
https://dpi.gov.gy/hire-purchase-bill-will-protect-consumers-attorney-general/?fbclid=IwAR1nk2Fb7htj023o4wePBuRnjJRSoskz2BalrW_nk4p7jDqv5IbdVmKKoTU
Share this post?