– President Ali says legislation will reform 'unconscionable' practices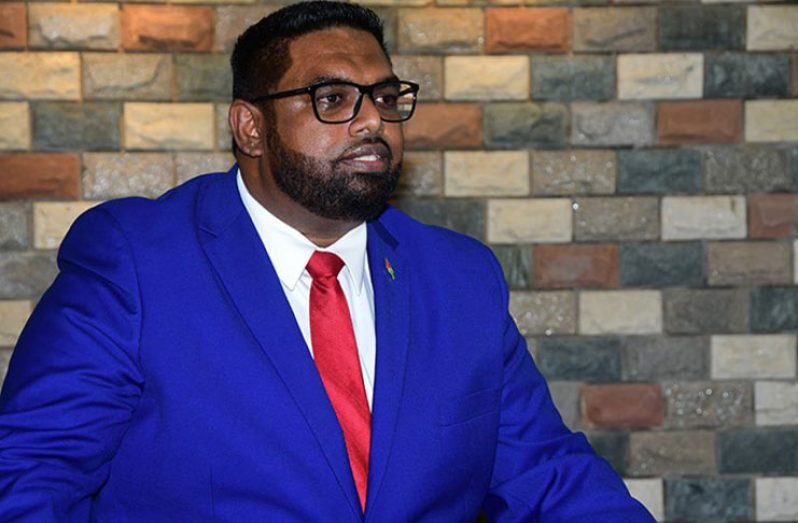 By Navendra Seoraj
FOR years, consumers interested in making purchases on credit have been at the mercy of businesses, but the President, Dr. Irfaan Ali has said that the Government will soon table a Hire Purchase Bill, which will provide much-needed protection for customers.
The President made this announcement during a virtual address at the American Chambers American Chamber of Commerce (AMCHAM)'s annual general meeting (AGM) on Friday.
President Ali was clear about his Government's intention to protect the rights of consumers, noting: "Consumers are an integral part of the business ecosystem; without the consumer, businesses will flounder."
It is for this reason that the Government is committed to providing greater protection for consumers.
"A proposed Hire Purchase Bill will provide much-needed protection for consumers who procure items on credit, or through hire purchase arrangements," said President Ali.
Currently, the law, as constituted, provides that once a consumer defaults on a single payment, the owner is entitled to forfeit all the previous payments, and to repossess the item.
This, the President said, can hardly be fair to the consumer, so the new law will reform this unconscionable practice.
The rights of consumers are detailed in the Consumer Affairs Act 2011, which outlines, in simple terms, the responsibilities of both the supplier and the purchaser of any goods or services.
According to the Act, if or whenever a consumer is dissatisfied with the performance or appearance of a purchase, be it food, electronics/appliances, furnishing, tools, construction materials, interior or exterior décor, clothing or any sundry item such as umbrellas, cookware or jewellery, he/she has the right to return it to the place of purchase and seek redress.
Former Minister of Tourism, Manniram Prashad commended the Government for making such a move to improve the systems available for the protection of consumers.
He told the Guyana Chronicle that the proposed Hire Purchase Bill, once passed by the National Assembly and assented to by the President, would protect consumers from 'unscrupulous' stores which seize a consumer's item after just one missed payment.
"This move shows that the Government is caring, and they are looking after the needs of the small man… They are legislating it to make sure people's rights are protected," said Prashad.
The former minister also commended the Attorney-General, Anil Nandlall, who has also made the Bill a priority on his agenda.
The Attorney-General, in a recent Department of Public Information (DPI) report said: "The law says currently, that if you default on any single payment, the owner is entitled to forfeit all the previous payments and repossess the item. That can bring and has brought catastrophic hardship on people."
He said that hire purchase in Guyana is governed by a common law, where one pays a sum of money monthly as rent towards the purchase price. When the final purchase price is paid, the customer then becomes the owner of the item.
The proposed Bill, which will soon be laid in the National Assembly, will offer a number of protections to customers before businesses can exercise their right to forfeit the item.
Share this post?